HYDRAFACIAL
Deep face cleaner and skin rejuvenation system, remove your dead skin cells, make your skin supple, and nourished.
How does it work ?
HydraFacial is a multi-step treatment that uses patented technology to cleanse, exfoliate, extract and treat the skin. During the treatment, dead skin cells and impurities are removed and the skin is hydrated with antioxidants, peptides and Hyaluronic Acid. Unlike other treatments, HydraFacial can be had as often as weekly or monthly to achieve a fast and long lasting result. Thanks to the devices' superior delivery system, these performing ingredients are able to do more effectively help mitigate environmental damage, reduce fine lines & wrinkles, and plump & firm skin for long-term results you can see and feel instantly.
30 MINUTES. THE BEST SKIN OF THEIR LIFE.
CLEANSE + PEEL
Uncover a new layer of skin with exfoliation and resurfacing.
EXTRACT + HYDRATE
Remove debris from pores with painless suction. Nourish with intense moisturizers that quench the skin.
FUSE + PROTECT
Saturate the skin's surface with antioxidants and peptides to maximize glow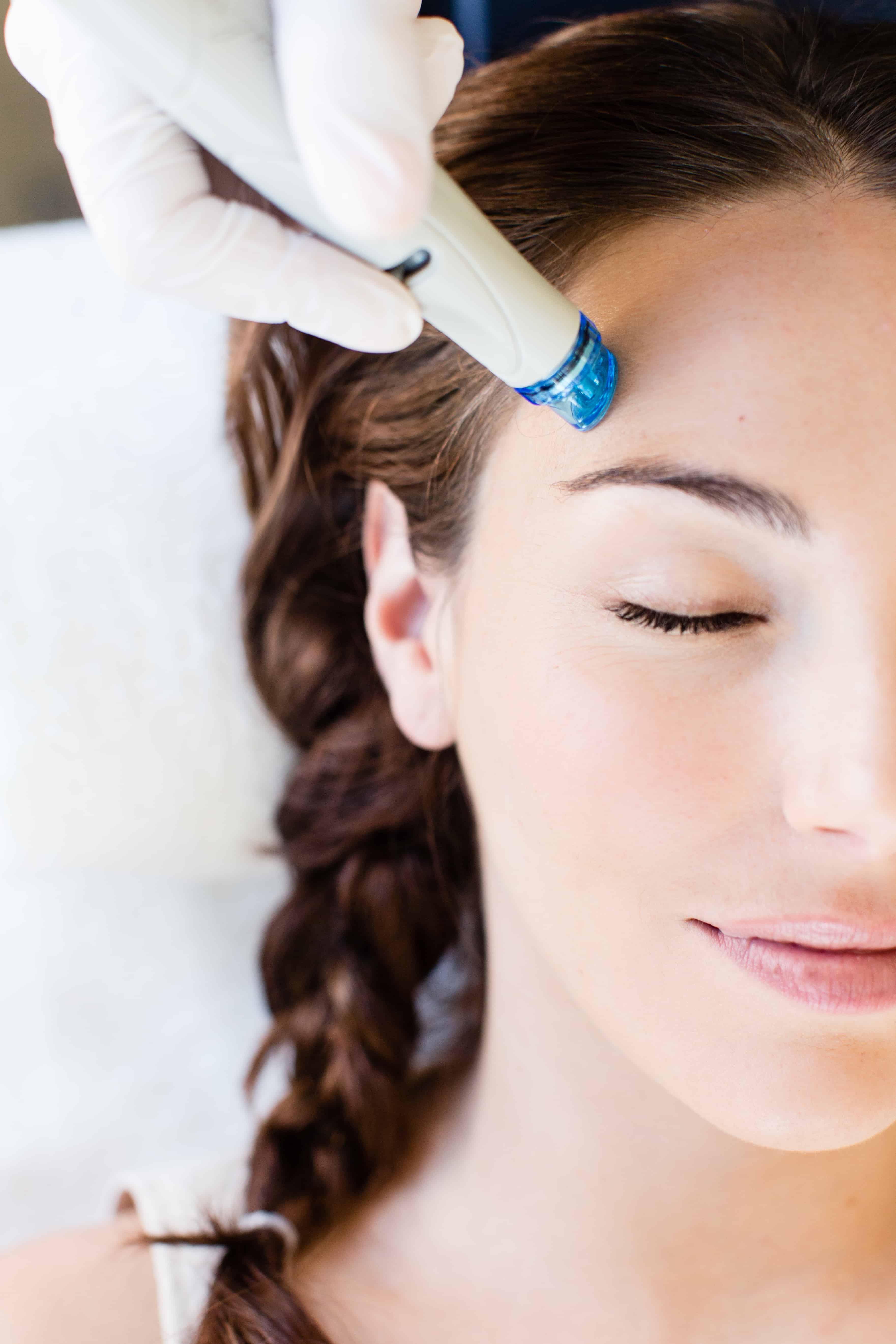 The HydraFacial treatment improves the appearance of fine lines, wrinkles, congested and enlarged pores, oily or acne-prone skin, hyperpigmentation and brown spots.
The HydraFacial procedure is suitable for most skin types, including thin or aging skin, ethnic skin, and dry skin or oily skin. Start your skin maintenance program now with HydraFacial to slow down your skin's aging process and delay the need for invasive procedures.
Gallery HYDRAFACIAL Services
Hollywood Services & Innovative Technology
Make Appointment or call +201000007176
Form for FREE Consultation
This is optional subheading